14088 | AIRSHIELD
• Single-use laminated coverall
• Weight 67 grams/m2
• SMS transpirant parts and knitted cuffs
• Elastic at hood, waist and ankles
• Adhesive flap and double slider zipper fastener
• Silicon free
• Linting Test
• White colour with blue inserts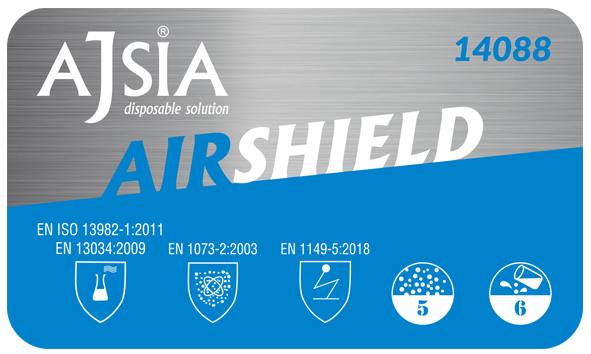 The disposable chemical protection coverall Ajsia 14088 AIRSHIELD is made in laminated fabric with breathable SMS inserts in the rear of the crotch, front double slider zip fastening covered by an adhesive strip, elasticated ankles, waist and hood opening, knitted seal cuffs. Totally silicon free.
The coverall Ajsia 14088 AIRSHIELD is a disposable protective garment designed to protect workers from hazardous substances and products or processes that are sensitive to human contamination. It is used in the presence of toxic chemical agents in relation to the conditions of exposure; it guarantees protection from airborne solid particulates (TYPE 5) and minor sprayed liquid chemicals (TYPE 6). The coverall protects the user's whole body, excluding the hands, feet and face.
The coverall Ajsia 14088 AIRSHIELD is tested to protect workers from contamination from radioactive dusts to UNI EN 1073-2:2003 and is also antistatic to EN 1149-5:2018.
› Laminated fabric
› Weight 67 grams/m2
› SMS transpirant parts and knitted cuffs
› Elastic at hood, waist and ankles
› Adhesive flap and double slider zipper fastener
› Silicon free
› Linting Test
› White colour with blue inserts
Sizes:
M ;  L ;  XL ;  2XL ;  3XL
Vacuum packed polybag: 1 pcs
Box: 50 pcs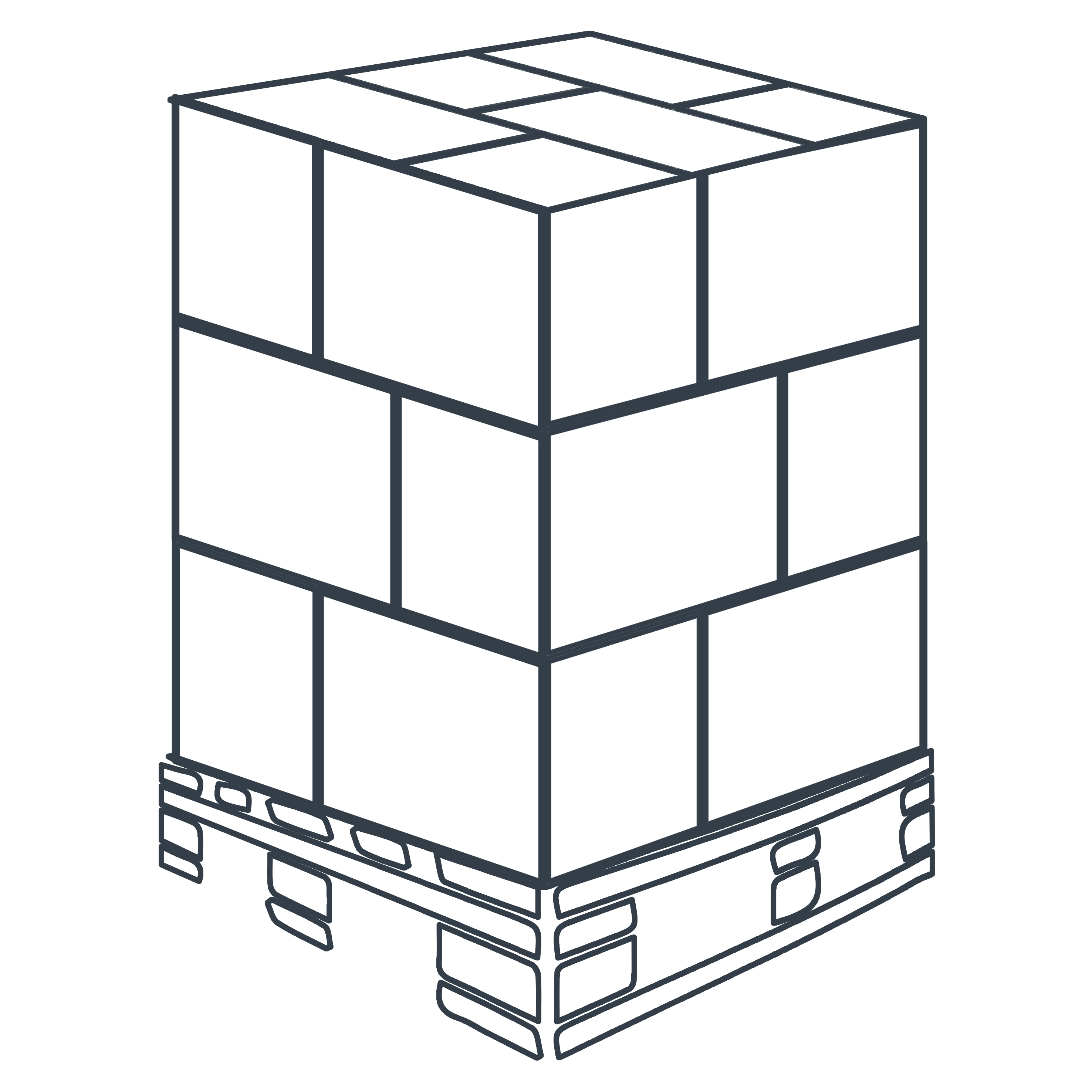 Pallet: 15 boxes

Automotive industry
Pharmaceutical industry
Vehicle repair workshops
Disposal and environmental remediation
Workshops for vehicle maintenance and service
Product sheet
Technical data sheet
CE product declarations of conformity
Instructions for use